Skip to Content
Protect Your Westminster, MD Home With Termite Control
Every year, termites cause billions of dollars in damages to homeowners throughout the United States. If your home has been infested with termites, you'll want to call an experienced professional to help. At Freedom Pest Solutions, we provide termite remediation services that will destroy termites living in your home. As a locally- and veteran-owned business, you can count on us to provide you with exceptional results. Our knowledgeable and friendly team is here to answer all of your questions. We are licensed and insured, so you can always expect us to provide you with high-quality work. Contact our team today to get started with a free estimate.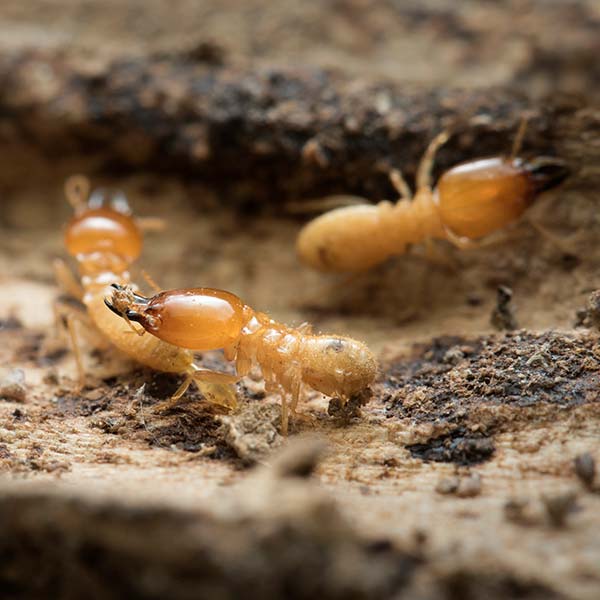 Telltale Signs of a Termite Infestation
Because termites feed on the wood in your home, they may not always be easy to spot. However, it's important for homeowners to recognize the telltale signs of termite infestation. New colonies must be discovered early in an effort to minimize damages and reduce repair costs. They may contain fewer than 50 termites, but that same colony could become large enough to destroy a home after five years. Read below to discover some signs that termites have invaded your home.
Some Signs That Termites Have Invaded Your Home
Termite Swarm
Once a colony reaches a specific size, the queen will begin to produce alates. When weather conditions are right, they will take flight and create a new termite colony. If you notice an alate in or around your home, it's a warning sign that you may have a termite infestation.
Wood Damage
One of the most discernable signs of a termite colony in your home is the elaborate maze-like wood damage. Check exposed wood in your attic or basement for patterns that resemble a maze for potential infestation.
Mud Tubes
A termite colony creates mud tubes to provide them with critical moisture while traveling to their food sources. They can be found along walls and even hanging from support beams in your basement.
Trusted Termite Control Specialist
With over 25 years of experience offering pest control services, you can always trust the team at Freedom Pest Solutions to provide you with amazing customer service and effective results. We offer competitive rates and guarantee that you'll be satisfied with our service. Contact our team today for a free estimate and to schedule your inspection and service. Our team is available 24/7 for all of your emergency needs.
Get Your Free Estimate Today