Skip to Content
Freedom to Sleep Easier in Westminster, MD
Bed bugs can make their way into your home through luggage, clothing, and furniture. Because of their so small and flat size, they are adept at hiding and are normally found where people sleep. While bed bugs aren't known to carry diseases, they feed solely on other animals' blood. Homeowners can visually confirm a bed bug nest in their home by inspecting their mattresses. If your home has a bed bug infestation, it's time to call the experts at Freedom Pest Solutions. Contact our team today to schedule your service.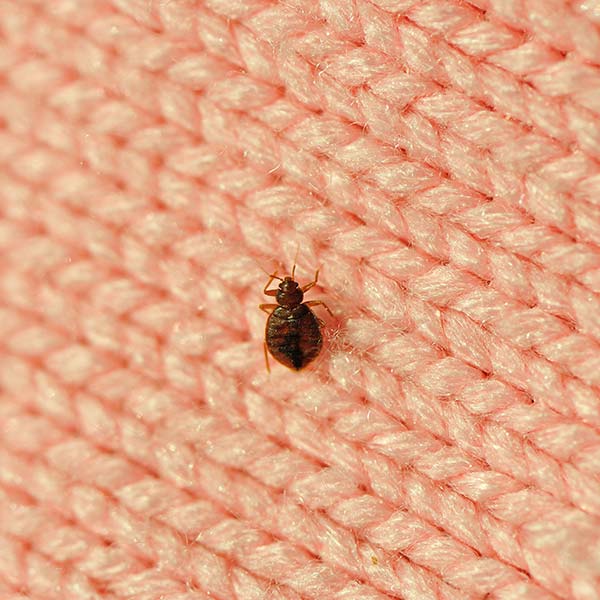 Effective Bed Bug Heat Abatement
We offer an innovative bed bug heat abatement service, which kills bed bugs at all stages of their development for a thorough and lasting effect. Using heat instead of other traditional solutions, we can penetrate bed bug harborage areas, such as behind baseboards, inside mattresses and box springs, inside wall cavities, clothing, furniture, and anywhere else bed bugs may be living. The heat treatment can be set up quickly and easily, saving you time. Don't waste money by throwing away your furniture, mattresses, and clothing. Instead, contact us for a heat abatement treatment. Our team will walk you through the entire process and answer any questions you may have about your treatment.
Our Heat Abetment Includes
Client Q&A
The client has the opportunity to speak with the heat technicians before heating and ask any questions they may have regarding the heat abatement process and expectations upon completion of the treatment.
Temperature Elevation
Special heat equipment is utilized to slowly elevate room temperatures until the thermal death point is achieved.
Hot Air Circulation/ Cool Spot Elimination
With the use of high-velocity fans, tactically placed, we are able to circulate lethal heat temperatures into cracks and crevices.
Equipment Removal
Equipment is immediately removed upon the completion of the heat abatement.
Pre-Heat Inspection With Client
A thorough inspection of all rooms/areas being heated and evaluation of any areas not being treated/heated is completed with the client prior to the start of the heat abatement.
Protection/ Removal of Heat-Sensitive Items
Prep sheets are required to be provided to clients with guidelines and recommendations. Heat-sensitive items are removed prior to the treatment, thus avoiding damage or loss.
Furniture Variation
Contents of the property are continually rotated and repositioned every 15-20 minutes to ensure lethal heat temperatures filter into every crack and crevice.
Trusted Bed Bug Abatement Services
Throughout Westminster, MD, and the surrounding communities, homeowners have trusted Freedom Pest Solutions to protect their homes from annoying bed bug infestations. Our heat abatement treatment is a fast, effective, and safer way to treat your home. As a leader in pest control services, our team is always at the forefront of innovative new solutions. We are licensed and insured, and we are confident that you will be completely satisfied with our services. Don't be held hostage by bed bugs in your home. Contact us today to get your free estimate.
Get Your Free Estimate Today