Skip to Content
Protect Your Family From Wasps and Bees
For families in Westminster, MD, and the surrounding communities, bees and wasps pose a serious health risk. Allergies to bee and wasps stings are extremely common and can be fatal. Even if no one in your family is allergic, a sting is excruciating. At Freedom Pest Solutions, we can help you reclaim your outdoor space from bees and wasps with our bee and wasp removal services. Our highly trained technicians use the latest in pest removal solutions to safely and effectively remove nests found on your property. As a veteran-owned business, you can always rely on our team to provide you with exceptional services you can count on.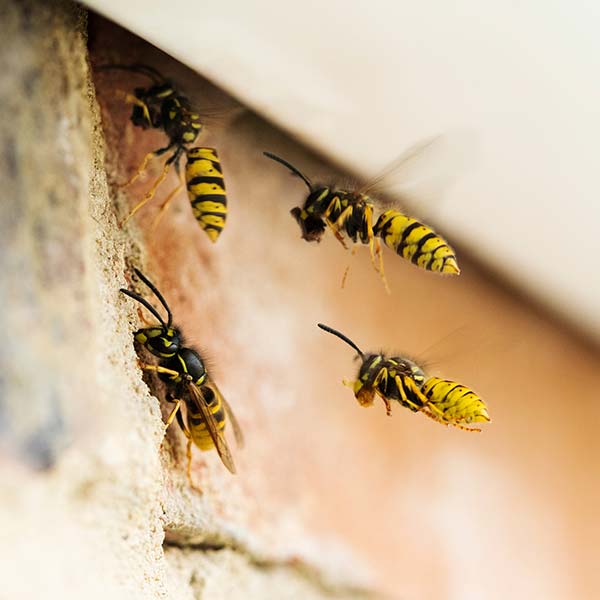 Common Types of Bees and Wasps
Maryland is home to a variety of bees and wasps that pose a health risk to your family and can cause substantial damage to your home. If you notice a nest or a number of wasps gathering around your home, it is best to contact the professionals at Freedom Pest Solutions for removal services.
The Types of Bees and Wasps That Can Be Found in Maryland Include
Wasps
The three most common types of wasps include yellow jackets, paper wasps, and mud daubers. They build gray, paper nests that look like a honeycomb, which can be found under the eaves of your home, awnings, and within bushes. Yellowjackets are incredibly aggressive towards humans and pets.
Hornets
The European hornet is the only species of hornet in the area. In fact, it is the only true hornet species in all of North America. They are generally only aggressive when defending food sources and their hive. The European hornet hunts beetles, wasps, and other large insects.
Bees
There are a number of species of bees that call Maryland their home, including honeybees, carpenter bees, and bumblebees. They will sting when defending their nests or threatened.
Reliable Wasp and Bee Removal Services
You can count on the team at Freedom Pest Solutions to provide you with safe and reliable wasp and bee removal services. Our team has the knowledge and experience to remove nests to ensure the safety and security of your home and family. We offer 24/7 service, so if you discover a nest on the weekend or after normal hours, our team will come to destroy and remove it for you. Contact our team today for a free estimate.
Get Your Free Estimate Today