Skip to Content
Veteran Owned Pest Control Company
Freedom Pest Solutions is a locally owned business that understands the importance of quality and affordability when it comes to residential and commercial pest control services. Our team is thorough, so you can be confident in our ability to quickly and effectively identify issues and create a plan to solve them. Each inspection includes a detailed walkthrough of your home or business. We take the time to listen to your concerns and create a unique plan to combat the pests that have invaded your property.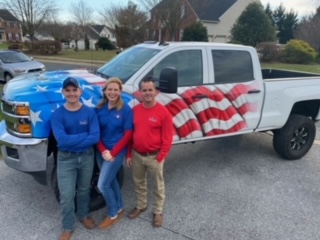 Meet Our Owner
Our owner, Neil, began working in the industry after his time in the United States Marines. He was driven to provide home and business owners with high-quality service for all of their pest removal needs. Neil has a hands-on approach to helping customers and is always on-site to answer any questions they may have about our services. He strives to provide pest control options that are timely, reliable, and affordable.
We're Equipped for Any Situation
With 25 years of experience in the industry, our licensed and insured technicians are equipped to handle all standard pest control services, including insects and rodents. We are uniquely qualified to offer treatments for non-standard pests such as termites and bed bugs. To eliminate bed bugs, we use a heat abatement method that is proven to be effective in eliminating the pest at all stages of development – from egg to adult. When you work with us, you can enjoy the peace of mind of knowing you're working with a company that ensures that everything, from inspections to services, will be performed the right way.
Comprehensive Pest Control Solutions
We understand the importance of reliable pest control services for both home and business owners. We are available 24/7 for all of your emergency and non-emergency pest removal needs. We know that having a bug infestation can be an incredibly stressful event for anyone. That's why our focus is on your satisfaction. When you hire Freedom Pest Solutions, you get personal attention. If you are unsatisfied, we will work to make it right. Contact us today to schedule your free estimates.
Get Your Free Estimate Today